ATM
There is a free to use ATM located outside Asda main entrance.
Photo booths & Children's rides
The centre provides two photo booths. One can be found in the basement Atrium, the other in the Gym lobby. Asda also have a photo booth in store.
There are also several children's rides available for our younger customers, these can be found in the Gym lobby, Jungle VIP, Car park atrium and in the Asda basement.
Shopmobility
The Blenheim Centre is wheelchair accessible. We also provide a Shopmobility service for our customers. Please see their website for more details www.hounslowct.org.uk or contact them on 020 8570 3343.
Please see unit for details on opening days and times.
Car Park Valeting
A car wash and valeting service is open 7 days a week (in the basement car park in Zone J). Prices start from a little as £5.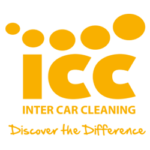 Please see website for more details www.intercarcleaning.com
Public toilets
The public toilets located in the basement atrium are now closed. However, toilets can be found inside Asda. Toilets can also be found in Jungle VIP, The Gym and HIYOS for their customer use only.
Amazon Lockers
Find our Amazon locker (Findlay) collection point located in the basement adjacent to the public toilets.